Skip to Main Content
It looks like you're using Internet Explorer 11 or older. This website works best with modern browsers such as the latest versions of Chrome, Firefox, Safari, and Edge. If you continue with this browser, you may see unexpected results.
CHILD GROWTH AND DEVELOPMENT - PRESCHOOL
Child Growth and Development - Preschool
THE BRAIN: GROWTH AND DEVELOPMENT
First Things First. "Baby Brain: Growth and Development." YouTube, First Things First, 22 Jan. 2020, www.youtube.com/watch?v=IsRmgBAFtpU. Accessed 14 Apr. 2020.
HELP ME GROW VIDEO SERIES
DATABASES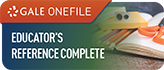 ---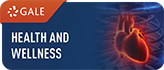 Gale Databases Search Tip:

Try the topic finder tool to help you focus your topic and analyze your search results. A search topic to try is

Preschoolers.

Then use the topic finder to narrow your search.
HOOPLA E-BOOKS
Access these e-books through Hoopla with a free Boston Public Library e-card. See the Hoopla tutorial and the BPL e-card tutorial. You may be able to access Hoopla through your public library. See their website for details.
While some of these books are not explicitly on child development, a careful reading will note numerous references to preschool-aged child development.
Library Media Specialist
Ms. Gleason